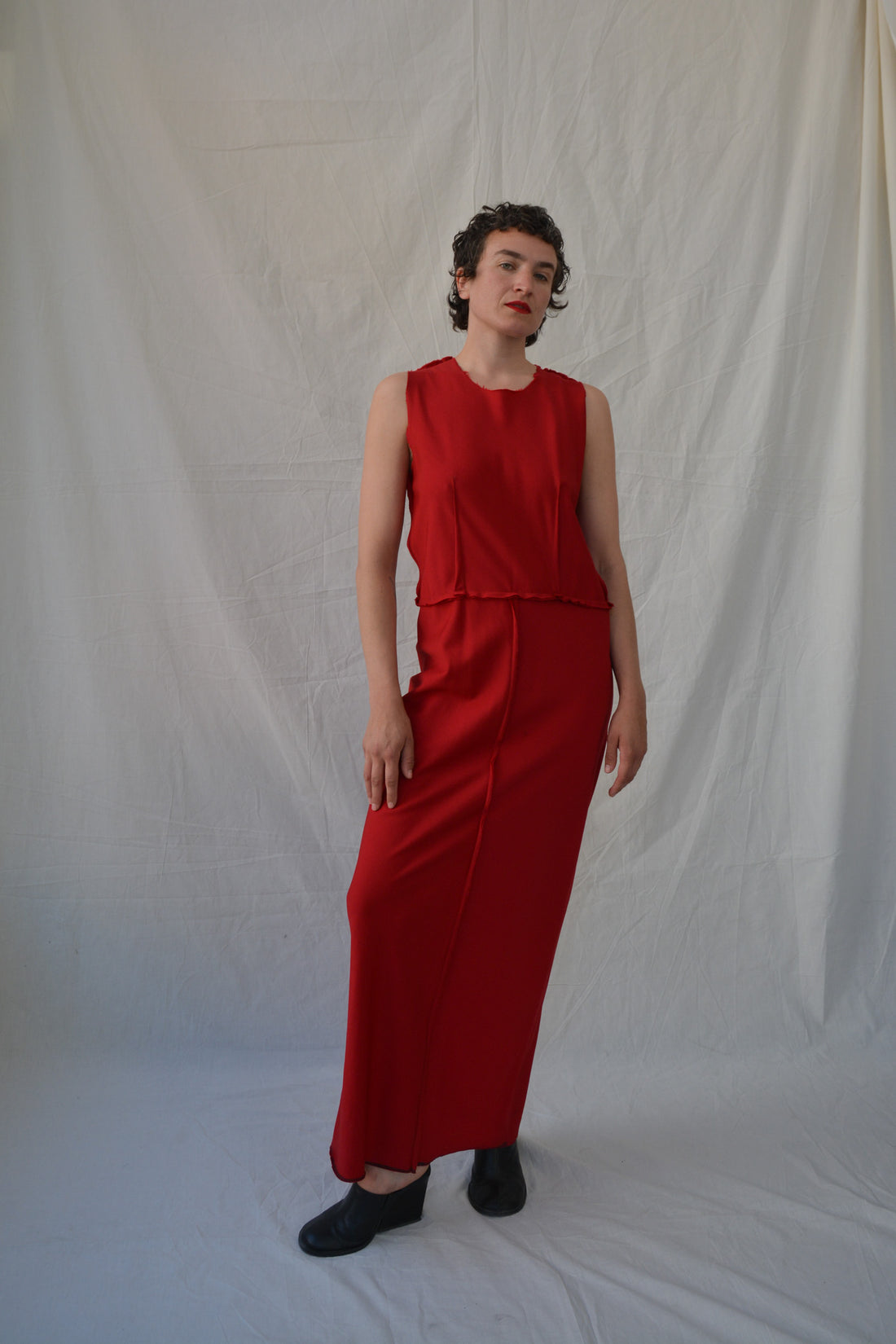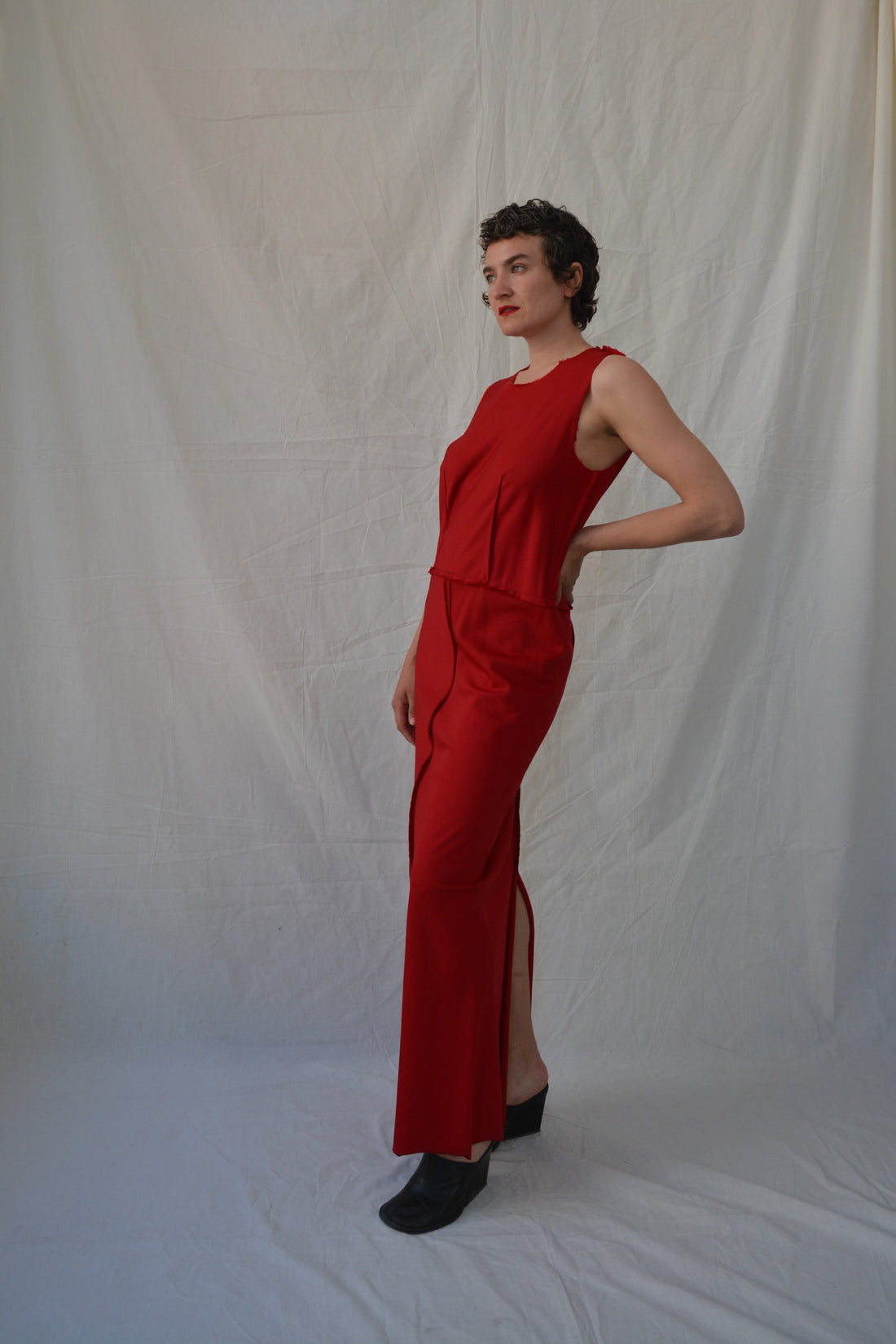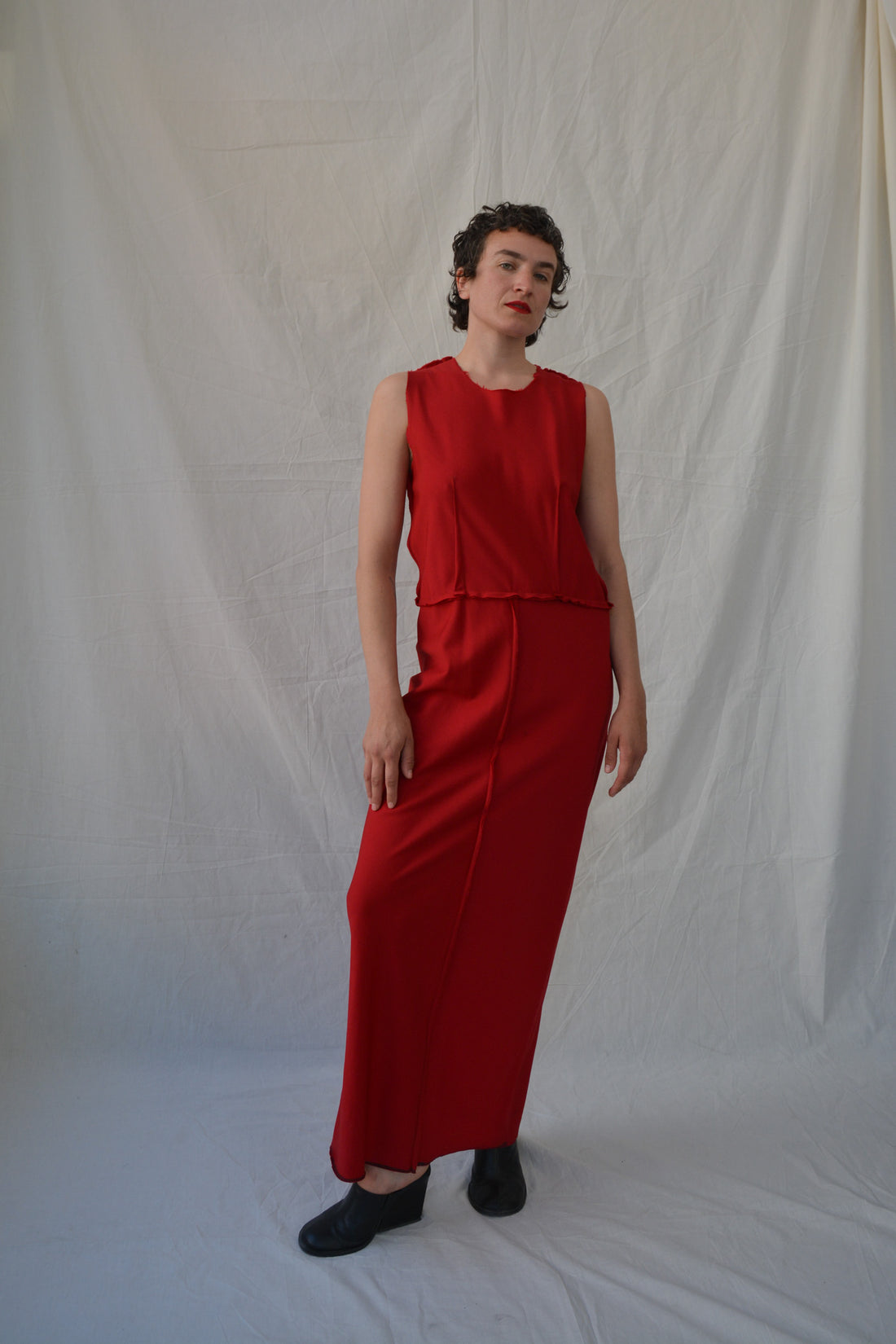 SUI GENERIS INSIDE OUT BLUSHING RED DRESS
€420,00
Crafted from luxurious wool in a delicate shade of blushing red, this dress radiates charm. The design embraces the unexpected, with unfinished seams and inside-out details. Featuring a subtle yet alluring split in the back, the dress reveals glimpses of skin with every movement, adding a touch of intrigue and sensuality to your ensemble. The hem is meticulously hand-stained and creates a beautiful contrast, like a whispered secret that adds depth and character to the garment.

From the series "I SAID YES WITH MY EYES". 
Handmade in Brussels
100% wool with stained hem
Dry clean

Laetitia is 1m72 and wears size 1

This item is custom made and will be shipped within 5 working days after you place your order.
Please note that custom made items cannot be returned.
We ship worldwide - please take into account that for shipments outside the EU additional fees might apply.
1
CHECK IN STORE